Женя Мень.

<!- Название статьи и автор: начало --> ( Женя Мень. ) <!- Название статьи и автор: конец -->

<!- Фото и текст статьи: начало -->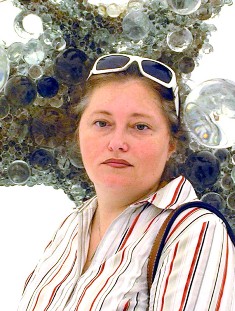 Женя Мень родилась в Петербурге. После окончания детской художественной школы, Женя поступила в литературно - историческую общеобразовательную школу. Окончив литературную школу, поступила учиться на химический факультет Ленинградского университета. Поиск, и снова поиск себя. Гонимая новыми творческими поисками, Женя поступила в Ленинградский Институт Кино и Телевидения по классу кинорежиссура ( bachelor degree). Новые встречи, идеи, воплощение мысли. Окончив в 1996 году Институт Кино и Телевидения, Женя волей судьбы оказалась в Америке, затем в Австралии. Вот уже более 10 лет Женя живет в Брисбене, где постоянно работает над новыми художественными образами, предаваясь новым поискам. Работы ее можно часто видеть на Международных выставках. Она организовала 8 персональных художественных выставок, участвовала в 22 Международных коллективных выставках. Ее работы были представлены в художественных экспозициях в таких странах, как: Италия, Франция, Великобритания, Америка, Португалия, Канада, Швейцария, Россия, Австралия. Женя является финалисткой Международных конкурсов Global Art Movement Competition , организованной в Лондоне; Honorable Award at Medial Museum biennale (London); International art Conference ( Milan, Italy); International Art Competition X power Gallery (Beverly Hills, Hollywood); "Mosaic hills of East Tennessee" USA; "Corrosive Material" (USA).
Женя является прихожанкой Свято – Николаевского собора в Брисбене (Австралия), дизайнером и фотокорреспондентом журнала «Австралийская лампада», Брисбен.
На художественных фотографиях представлены русские православные храмы Брисбена и Сиднея (Австралия). Автор Женя Мень.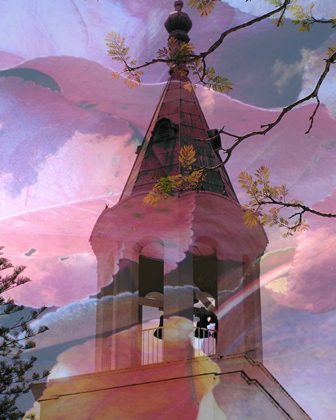 CV (Evguenia M. Men)
evmmen@yahoo.com
website: WWW.EVMMEN.COM
1967
Born in St. Petersburg, Russia
1979-1983
Junior Artist, Junior Art College, St. Petersburg, Russia
1984-1989
Master degree in Chemistry, St. Petersburg State University
1993-1997
Bachelor degree in Film Directing, St. Petersburg Institute of Cinematography and Television
Exhibitions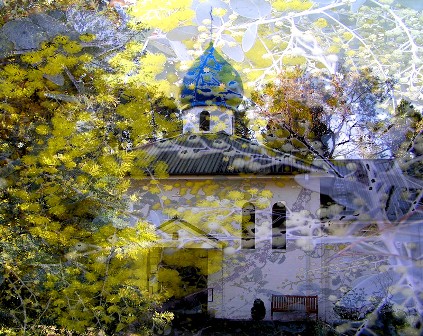 2000
Selected Group Exhibition, Brisbane Institute of Art.
2000
Solo Exhibition, Thompson Hannah Lawyers, Brisbane Club Tower, 241 Adelaide St., Brisbane
2000
"Intimate World of Objects", Solo Exhibition, Gallery 4017, Brisbane
2001
"Sets", Solo Exhibition, Doggett Street Studio, Brisbane.
2004
Solo Exhibition, EIB Gallery, Wynnum, Brisbane
2005
Group Exhibition, Ascot Art Gallery, Brisbane
2005
May-June, Solo Exhibition, Ascot Art Gallery, Brisbane
2005
August, invited to exhibit and to be represented by the Agora Gallery, New York, USA
2005
November, finalist, Global Art Movement Competition, London, UK
2005
December, "Smile", Group Exhibition, Ascot Art Gallery
2006
March, Group Exhibition, Grand Opening of RM galleries at Palma Rosa, Hamilton, Brisbane
2006
April, "Little Structures", group exhibition at EIB gallery, Wynnum
2006
May, "Geometry in Color", Solo Exhibition at RM galleries, Palma Rosa
2006
September, St Sebastian Art Spring Exhibition, Brisbane
2006
October, invited to exhibit at Florence Biennale 2007, Italy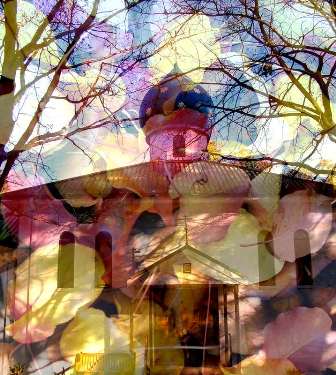 2006
November, finalist of Medial Museum Biennale 2007, London, UK
2006
November, Group Exhibition at RM galleries, Palma Rosa
2006
December, participant of the GA 2006 International Art Conference, Milan, Italy
2007
January, Featured Artist at www.brisbaneartistsdirectory.com
2007
February, Group Exhibition at RM galleries at Palma Rosa, Hamilton
2007
March, Honorable award at Medial Museum Biennale 2007, London, UK
2007
May, The Collectors' Exhibition, Steps Gallery 62, Lygon Street, Carlton, Melbourne
2007
May - June "Bright and Contemporary" at "Tongue N Groove" restaurant, West End, Brisbane
2007
July, new works at RM galleries at Palma Rosa, Brisbane
2007
September, Warwick Art prize exhibition, Warwick Art Gallery, QLD
2007
December, artworks at International Art Conference (generative art) Milan, Italy
2008
January, Art Auction at Brunswick Street Gallery, Melbourne
2008
January, Featured Artist on www.myartspace.com, New York
Featured Artist on www.ArtLimited.net, France
Interview on www.myartspace.com
2008
March, international group exhibition at Galleria Poliedro Trieste, Italy
2008
May - June, Solo Exhibition "TRANSFORMATION OF HUMDRUM" at the Brunswick Street Gallery Melbourne
2008
August - September, "Presence of Mind", international exhibition with L'AGENZIA DI ARTE at Galeria Atlantica, Viamoura, Portugal
2008
October - November, 14th international exhibition of L'AGENZIA DI ARTE at Artes Plasticas de Vendas Novas, Portugal
2008
November, art exhibition "600-years of Chateau des Reaux", Chateau des Reaux, France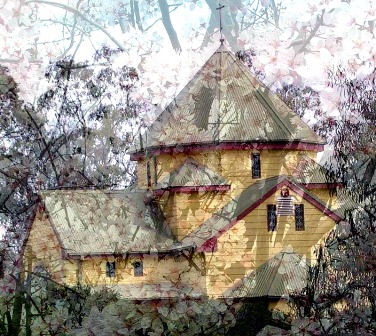 2009 -

March, bushfire charity auction, Brunswick Street Gallery, Melbourne




March, a finalist of International Art Competition, X-Power Gallery Beverly Hills, LA, USA




April, International Art Exhibition/ finalists, X Power gallery Beverly Hills, California, USA




2009 September/October – International Art Exhibition "Russian Art Week" , Moscow, Saint-Petersburg Russia




2nd price in "genre" painting competition.




2009 = November 17 – 23, International art exhibition "Ukrainian Art Week", Kiev , Ukraine




PUBLIC AND CORPORATE COLLECTIONS:




DolmatConnell & Partners, Inc., Boston, USA;




Chateau des Reaux, public gallery, Chouze sur Loire, France







Private collections : Russia; USA; Australia; Sweden.; Canada ;UK

<!- Фото и текст статьи: конец -->